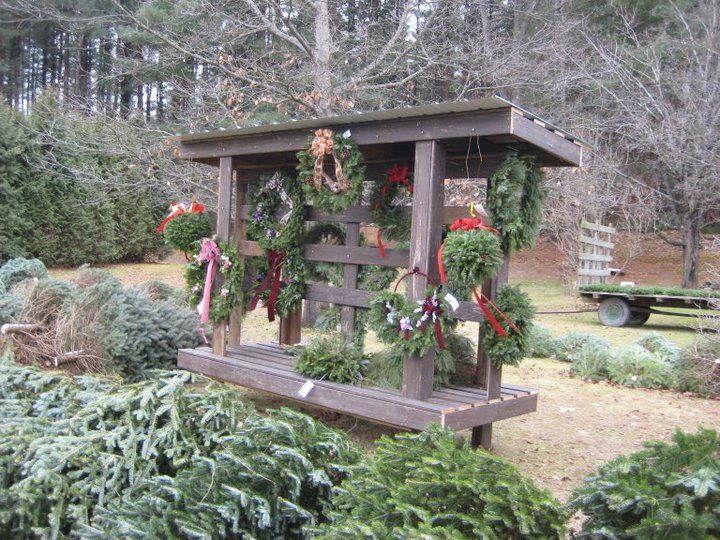 Goderie's Tree Farm has been making evergreen wreaths, kissing balls, roping, swags, sprays and other custom-made evergreen products for over 25 years.
During this time we have cultivated an exceptionally talented group of wreath-makers and decorators, several of whom have won awards in state and regional competitions.
Harvesting of Balsam and Fraser boughs typically begins around November 1st or as soon as we have had three hard freezes.
Three hard freezes are required to stop the flow of sap in the branches of the boughs. Many of the boughs we use are harvested off of wild trees growing in several swamps on the the farm.
Wreaths and Kissing Balls are available for:
Wholesale Orders
Mail-Orders
Fund-raisers
Retail sale in our Christmas Shop.
During the Christmas season, handmade evergreen wreaths can be shipped almost anywhere in the continental U.S. and make a great personal, fragrant gift.
Many companies send them as gifts to clients, suppliers and buyers as a non-commercial, unique "Thank You".